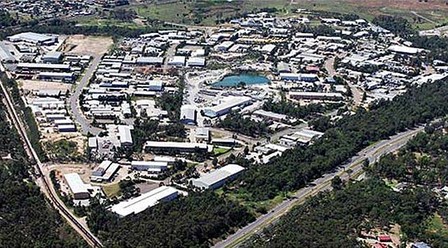 Thornton is a suburb located in the Lower Hunter Valley of New South Wales, Australia. Holding recreational facilities of its own, the town invites families of all ages who enjoy the peace and quiet. The suburb is quite well known for its most commonly used train station that was opened in 1871. Prior to then, the station has undergone adjustments making it easily accessible to those who are handicapped. Situated only a short 28 minute drive, is the city of Newcastle.
Schooling
Public:
Thornton Public School
Beresfield Public School
Francis Greenway High School
Maitland High School
Religious (Catholic/Christian):
Our Lady of Lordes
Saint Joseph's Primary School
Maitland Christian School
All Saints College, Saint Peter's Campus
All Saints College, Saint Mary's Senior Campus
Private:
Hunter Valley Grammar School
Child Care Centres:
Goodstart Early Learning Thornton
Somerset Preschool and Long Day Care Centre
Thornton Child Care & Preschool Centre
Thornton Child Care Centre
Hospitals and Medical Centres:
There are over 100 medical centres in the Thornton and Maitland area, ranging in a variety of services to suit your needs. There are also 2 hospitals. Maitland Public Hospital and Maitland Private Hospital.
Restaurants:
There are no fine dining restaurants located within the Thornton area, however there are many take away and food outlets that can cater for your desires. There are also many other restaurants that serve a variety of cuisines and are only a short travel away to the nearby areas of Maitland and East Maitland.
Recreational facilities in the area and residing suburbs:
There is a local shopping centre that is situated in the heart of Thornton. However, there is a large sized shopping centre—Green Hills— that is located only a short 10 minute drive into the nearby suburb of East Maitland.
Skate Parks
Netball Courts
Tennis Courts
Golf Course
Maitland Gaol
Maitland Art Gallery
Maitland Park
Aquatic Centres
Local Gyms
Sporting Facilities and Centres
Walka Water Works
Transport:
There is one train station—Thornton Train Station—that is situated within the Thornton area and many bus services that run through here and the nearby areas.