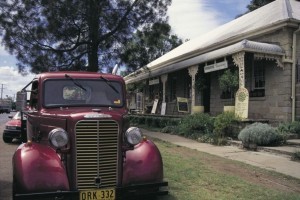 Morpeth is a suburb of the City of Maitland in the Hunter Region of New South Wales, Australia. It arose in 1821 and during its time as an industrial and agricultural hub, it helped lay the foundation for the development of the Hunter Valley. Its prestigious boutiques and vintage cafés provide a sense of comfort and warmth in this nostalgic town. Its historical feeling is something that carries on throughout the residential area and is seen mostly the town itself. Morpeth is a suburb that is history rich and continues to follow through on this. Located within a short 35 minute drive is the City of Newcastle.
Schooling:
Public:
Morpeth Public School
Largs Public School
Maitland Grossmann High School
Maitland High School
Religious (Catholic/Christian):
Maitland Christian School
Saint Joseph's Primary School
All Saints College, Saint Peter's Campus
All Saints College, Saint Mary's Senior Campus
Private:
Hunter Valley Grammar School
Child Care Centres:
Hospitals and Medical Centres:
There are over 100 medical centres located in the Morpeth and Maitland area, ranging in a variety of services to meet your needs. There are also 2 hospitals. Maitland Public Hospital and Maitland Private Hospital.
Restaurants:
There are limited restaurants in Morpeth; however, there are many heritage cafes that offer a wide range of food choices. There are numerous restaurants that reside in nearby areas such as East Maitland and Maitland.
Recreational facilities in the area and residing suburbs:
The local shopping centre, Green Hills is located within 15 minutes of Morpeth in a nearby suburb known as East Maitland. However, Morpeth is renowned for its heritage mall that contains vintage shops and cafés.
Morpeth Museum
Vintage Shops and Cafés
Maitland Park
Maitland Art Gallery
Aquatic Centres
Library
Maitland Gaol
Local Gyms
Sporting Facilities and Centres
Walka Water Works
Transport:
Although there are no train stations located within Morpeth, the nearest one is approximately a 7 minute drive to East Maitland where East Maitland Train Station is situated. There are also many bus services that have a continuous route through Morpeth and travel throughout the nearby areas.