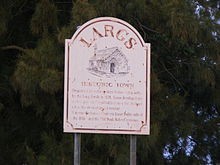 Largs and Bolwarra Heights are two joining areas that hold prestigious vintage homes. This area is located in the Lower Hunter Valley New South Wales, Australia and is a town that is full of nostalgia. Originally, the town was primarily used as a river-port and boat building for the Hunter River. The town holds historical buildings such as Largs Public School that was established in 1838 and is one of the oldest operating schools in Australia. Due to its historical landmarks, the Largs/Bolwarra Heights area makes a perfect residence for couples with young to adolescent children and also couples that are looking to settle down and become confined in peace and quiet. Located within a 37 minute drive is the city of Newcastle, where pristine beaches, cafés and shops are situated.
Schooling
Public:
Largs Public School
Bolwarra Heights Public School
Maitland Grossmann High School
Maitland High School
Religious (Catholic/Christian):
Maitland Christian School
Saint Joseph's Primary School
All Saints College, Saint Peter's Campus
All Saints College, Saint Mary's Senior Campus
Private:
Hunter Valley Grammar School
Child Care Centres:
Tiny Totts Family Day Care
Bolwarra After School Care
Christine's Family Day Care
Jessie's Place Family Day Care
Mother Goose Day Nursery
Nelly's Family Day Care
Kindy Patch- Largs
Sam Rigby's Family Day Care
Hospitals and Medical Centres:
There are over 100 medical centres in the Largs/Bolwarra/Bolwarra Heights and Maitland area, ranging in a variety of service to meet your needs. There are also 2 hospitals. Maitland Public Hospital and Maitland Private Hospital.
Restaurants:
The famous Bushrangers Bar and Brasserie resides in the comforting small town of Largs. It is renowned for its fantastic home-like meals and its surrounding company of local individuals. However, if you are after some quality fine dining, than there are many more options located in the Maitland and East Maitland area.
Recreational facilities in the area and the residing suburbs:
The local shopping centre, Green Hills is located within 15 minutes of Morpeth in a nearby suburb known as East Maitland. However, Morpeth is only a 5 minute drive if you are after some vintage collections or a peaceful brunch in nostalgic cafés.
Maitland Park
Maitland Art Gallery
Aquatic Centres
Maitland Gaol
Local Gyms
Sporting Facilities and Centres
Walka Water Works
Transport:
Although there are no train stations located within the Largs/Bolwarra/Bolwarra Heights area, the nearest one is approximately a 10 minute drive located at East Maitland–East Maitland Train Station. There are also many bus services that have a continuous route through Largs/Bolwarra/Bolwarra Heights and travel throughout the nearby areas.