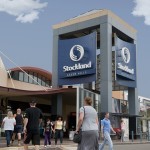 East Maitland is a suburb of the Lower Hunter Valley New South Wales, Australia. It is home to many educational facilities, historical churches and buildings, restaurants and hotels, providing an array of places to explore and enjoy. Surrounding the city are various antique shops, cafés, and shopping facilities. The historical Maitland Gaol is a must-see highlight in the town of East Maitland. It was built in the era of 1844 from stone that originated from residing areas such as Morpeth and Farley. Whilst the gaol was in its prime, it held some of Australia's most notorious criminals including Ivan Milat. After a long life of serving criminals, the gaol eventually closed on the 30th January 1998. Located within a 29 minute drive is the city of Newcastle where the prestigious Scratchley's restaurant is located.
Schooling
Public:
East Maitland Public School
Ashtonfield Public School
Linuwel School
Maitland Grossmann High School
Maitland High School
Religious (Catholic/Christian):
Saint Joseph's Primary School
All Saints College, Saint Peter's Campus
All Saints College, Saint Mary's Senior Campus
Maitland Christian School
Private:
Hunter Valley Grammar School
Child Care Centres:
Kindy Patch Emma's
Kindy Patch Child Care Centre
Hospitals and Medical Centres:
There are currently over 100 medical centres within the East Maitland and Maitland area. There are also 2 hospitals. Maitland Public Hospital and Maitland Private Hospital.
Restaurants:
There are numerous prominent restaurants, cafes and pubs situated in East Maitland.
Recreational facilities in the area and residing suburbs:
Located within the heart of East Maitland are many food outlets and a medium sized shopping centre known as Green Hills.
Maitland Park
Maitland Art Gallery
Aquatic Centres
Library
Maitland Gaol
Local Gyms
Sporting Facilities and Centres
Walka Water Works
Transport
Surrounding the East Maitland area are two train stations– East Maitland Station and Victoria Street Station. There are also many bus services that run through the area.