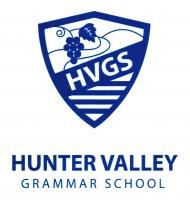 Ashtonfield is a small, family-friendly suburb in the city of Maitland located in the Lower Hunter Valley of New South Wales, Australia. It is surrounded by a vast range of ages, inviting those of younger couples, to empty nesters. The suburb is renowned for its elite Private School- Hunter Valley Grammar School- where hundreds of students attend. It was founded in 1990 and lies upon a 32 acre block of land. Ashtonfield is a short 5 minute drive or 10 minute walk to Green Hills Shopping Centre and is close by to many educational facilities. Situated only a 9-10 minute drive is the CBD of Maitland where you will find historical buildings and the pristine Heritage Mall. Located within a 27 minute drive is the prestigious town of Newcastle that holds the heart of traditional infrastructure.
Schooling
Public:
Ashtonfield Public
East Maitland Public School
Maitland Grossmann High School
Maitland High School
Linuwel School
Religious (Catholic/Christian):
Saint Joseph's Primary School
Maitland Christian School
All Saints College, Saint Peter's Campus
All Saints College, Saint Mary's Senior Campus
Private:
Hunter Valley Grammar School
Child Care Centres:
Kindy Patch Ashtonfield
Shamrock Hill Early Learning & Long Day Care Centre
Ashtonfield Child Care Centre
Hospitals and Medical Centres:
There are over 100 medical centres in the Ashtonfield and Maitland area, ranging in a variety of services to suit your needs. There are also 2 hospitals. Maitland Public Hospital and Maitland Private Hospital.
Restaurants:
There are no restaurants in Ashtonfield as it is a suburban area, however there are a vast variety of cuisines in residing areas such as Maitland, East Maitland and Morpeth.
Recreational facilities in the area and residing suburbs:
The local shopping centre, Green Hills is situated within 5 minutes of Ashtonfield in a nearby suburb known as East Maitland.
Maitland Park
Maitland Art Gallery
Aquatic Centres
Library
Maitland Gaol
Local Gyms
Sporting Facilities and Centres
Walka Water Works
Transport:
There are many bus services that travel through Ashtonfield, however, the nearest train stations is Victoria Street and East Maitland are only minutes away.